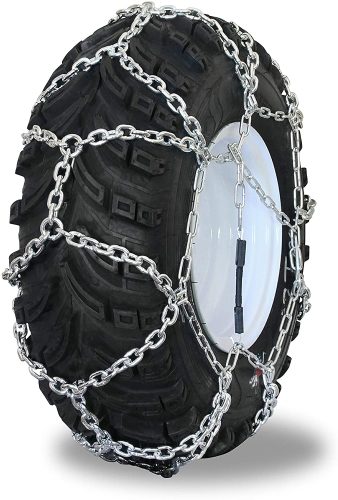 If you're looking for a quality set of tire chains that will last, the Grizzlar GTN-617 Garden Tractor Net Diamond Tire Chains are a great option.
These chains are made from tough, durable materials and feature a diamond pattern design that offer way better traction than inferior ladder chains, plus they have D-shaped links that really dig into the snow and mud.
These chains are ideal for tires with an aggressive tread. Sold in pairs, tensioner included.
Fits tires sizes: 26×12.00-12, 26×10-12
To read user reviews and buy online for best pricing and fast delivery – Click Here